Hahaha talk about a braggart (takes one to know one, eh?)
http://skokie4th.org/index.html
Skokie 4th of July Parade is Proud to Present
Our 2017 Grand Marshal
Dave Kaplan
ESPN Radio Host of Kap & Co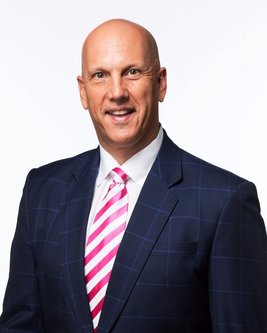 The Skokie 4th of July Parade is Proud to announce Dave Kaplan, ESPN Radio host of Kap & Company, as our 2017 Grand Marshal.
Dave grew up in Skokie and attended Niles East High School. After High School he attended Hamline University in St. Paul, Minnesota, where he received a bachelor's degree in English.
Dave has won three Emmy Awards for his television work including 2 at Comcast SportsNet and 1 for hosting the highly successful "A Piece of the Game" which is a sports memorabilia show that airs nationally and has received multiple awards for excellence. In addition, he co-authored the award winning "Around Town" column in the "Chicago Tribune" with longtime writer Fred Mitchell from 2009-2011.
He is the only person in Chicago media history to host a daily TV show, a daily radio show and write a regular column in a major newspaper all at the same time.
We are very excited to have Dave as this years Skokie 4th of July Parade Grand Marshal.